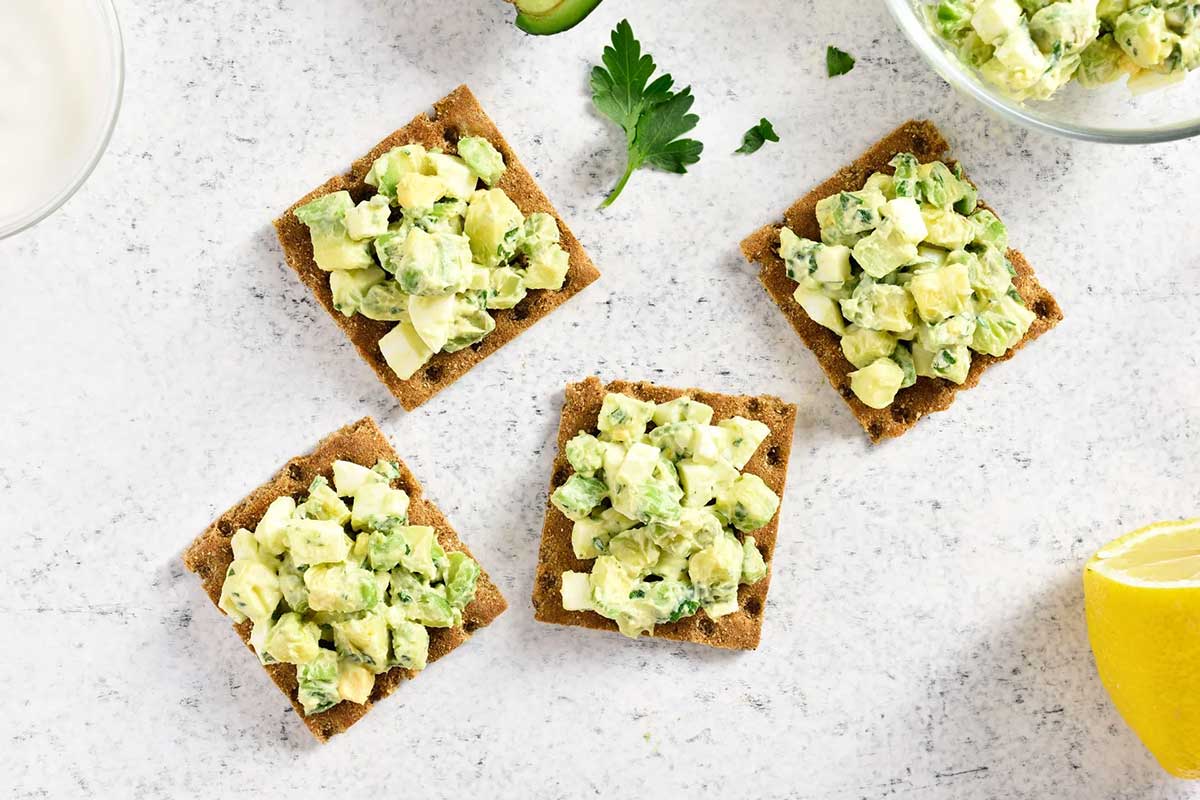 It takes two to tango, and this duo adds health benefits to any meal
Avocados replace Mayo in this traditional egg salad recipe. They are rich in Vitamin C, E , K and B6, are fueled with fiber that helps maintain a healthy digestion, and are high in a beneficial & healthy fat which is important for every cell in our body, supporting healthy skin and our immune system and which helping maintain healthy cholesterol levels. Combining avocados with egg makes the perfect tango duo, ensuring a spectrum of health benefits in one meal.
4
hard boiled eggs peeled and chopped
1
small avocado, mashed with a fork
1
tbsp
fresh lemon juice or lime juice
For extra taste add the following ingredients:
2
tbsp
green onions chopped
Instructions
1
Combine all ingredients in a medium bowl and mix until creamy. Serve on toasted bread, in a tortilla, on a leafy green salad, or with your favorite crackers or tortilla chips.
Extras
2
For extra crunch: Try mixing in chopped celery and/or onion
For added protein: Toss in a few extra eggs, stir in a few tablespoons of hemp seeds, or double up on the cheese.
For a richer flavor: Stir in a tablespoon or two of plain Greek yogurt.
For some extra spice: Add a bit of red pepper flakes.