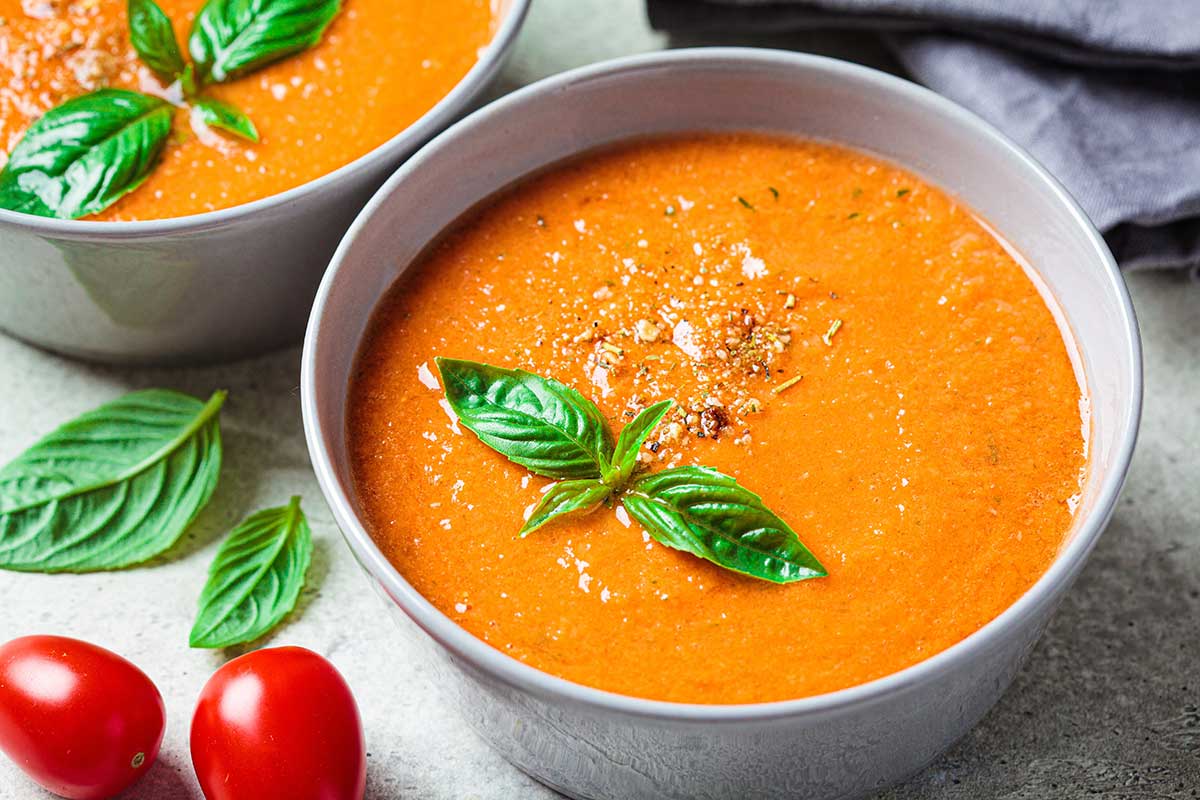 Gazpacho is a Traditional Spanish soup that is made with the freshest ingredients and served cold. The classic version calls for red tomatoes and red bell peppers that give it it's rich dark color. This twist calls for yellow tomatoes! Find them fresh and local for a sweeter taste. Thank you Carol from our Evexia Community for sharing this delicious recipe.
You will need a blender or food processor for this recipe
1
large cucumber, peeled and coarsely chopped
¼
cup
white wine vinegar or sherry wine vinegar
1
small onion, coarsely chopped
4
garlic cloves- 3 minced, 1 whole
2
lbs
yellow tomatoes- peeled, seeded and coarsely chopped
2
small yellow or orange bell peppers- cored, seeded and coarsely chopped
¼
cup
extra virgin olive oil
1
Place cucumber in blender or food processor, add the vinegar and pulse until finely chopped but not pureed.
2
Transfer to a large bowl. Now add the onion, minced garlic, two-thirds of the tomatoes and half the yellow peppers to the blender and puree until smooth.
3
Add this mixture to the cucumber
4
Finely chop the remaining tomatoes and yellow bell peppers by hand and stir them into the gazpacho. Whish in the olive oil and season with a sprinkle of salt and freshly ground pepper.
5
Refrigerate gazpacho until cold, which takes about 3 hours.
Chef's tiny tip:
6
Strain before refrigerating. If making ahead, keep in mind the gazpacho can be stored in the refrigerator for up to 2 days