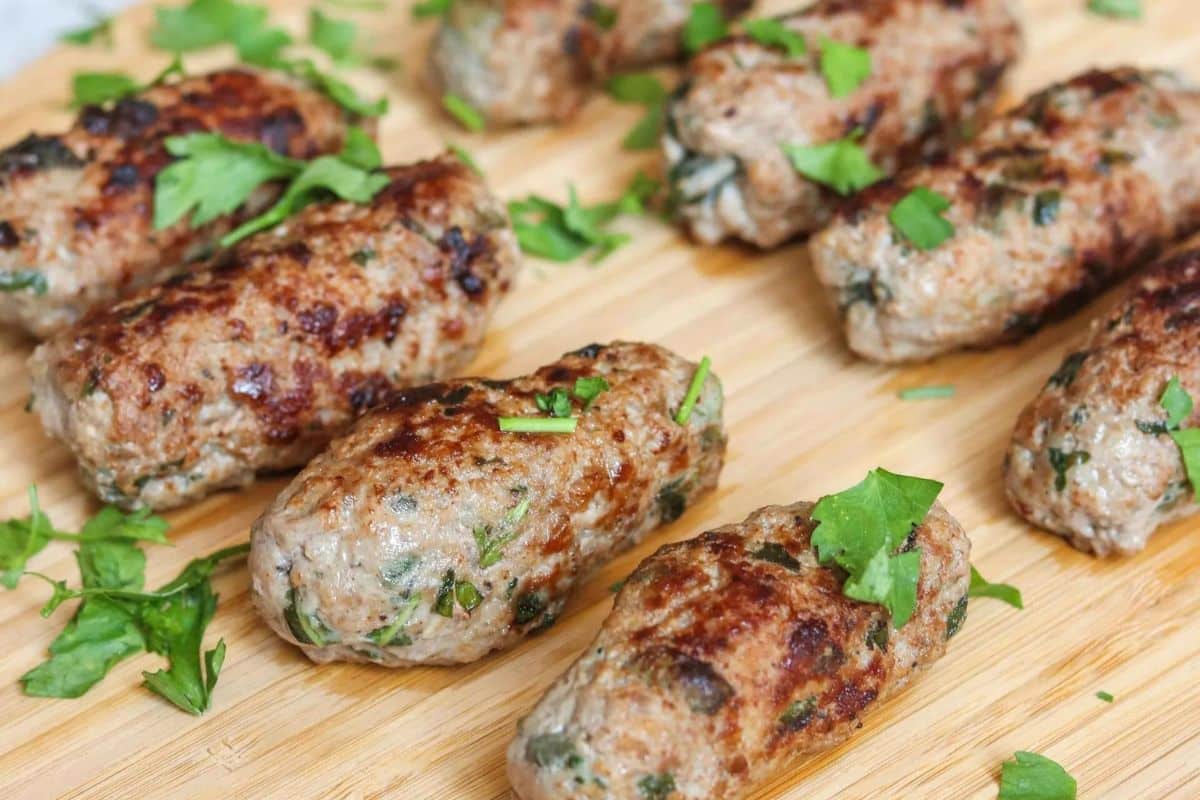 9
oz
(250g) ground lean beef
1
In a bowl, mix together the beef with salt, pepper, sage, and basil. Combine well and shape into eight sausages.
2
Heat the coconut oil in a large non-stick frying pan and cook the sausages over medium heat until well browned and thoroughly cooked. If using an air fryer, preheat to 350F (170C). Cook for 8 min.
3
Serve hot or store in the refrigerator for later.
4
A few notes: you can make in advance and freeze to be cooked at a later time.
5
Serving suggestions: try these delicious bites with Greek yogurt, sour cream