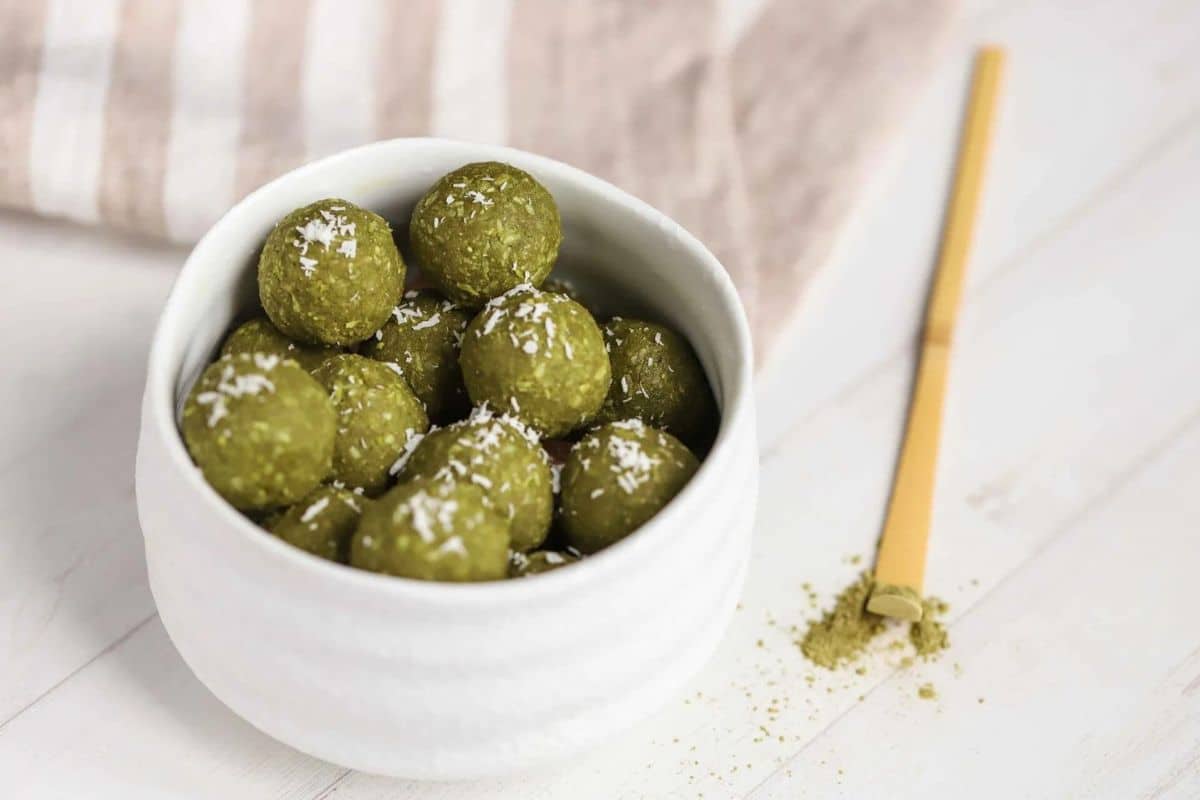 1
cup
(80g) rolled oats or quick oats
¼
cup
(50g) shredded or flaked coconut , unsweetened
½
cup
nut butter of choice
1
tbsp
unsweetened almond or oat milk [can substitute with water]
1
Add oats, coconut, chia seeds and matcha in a large bowl.
2
Add nut butter and milk [or water].
3
Add maple syrup and stir mixture, which will come together in a sticky ball. You may add more water or milk if the mixture appears too dry.
5
Form into 20 bites with your hands. You can roll in matcha powder or sprinkle a dash of coconut flakes to top them off.
6
Store in the refrigerator for up to 7 days or freeze for 3 months.