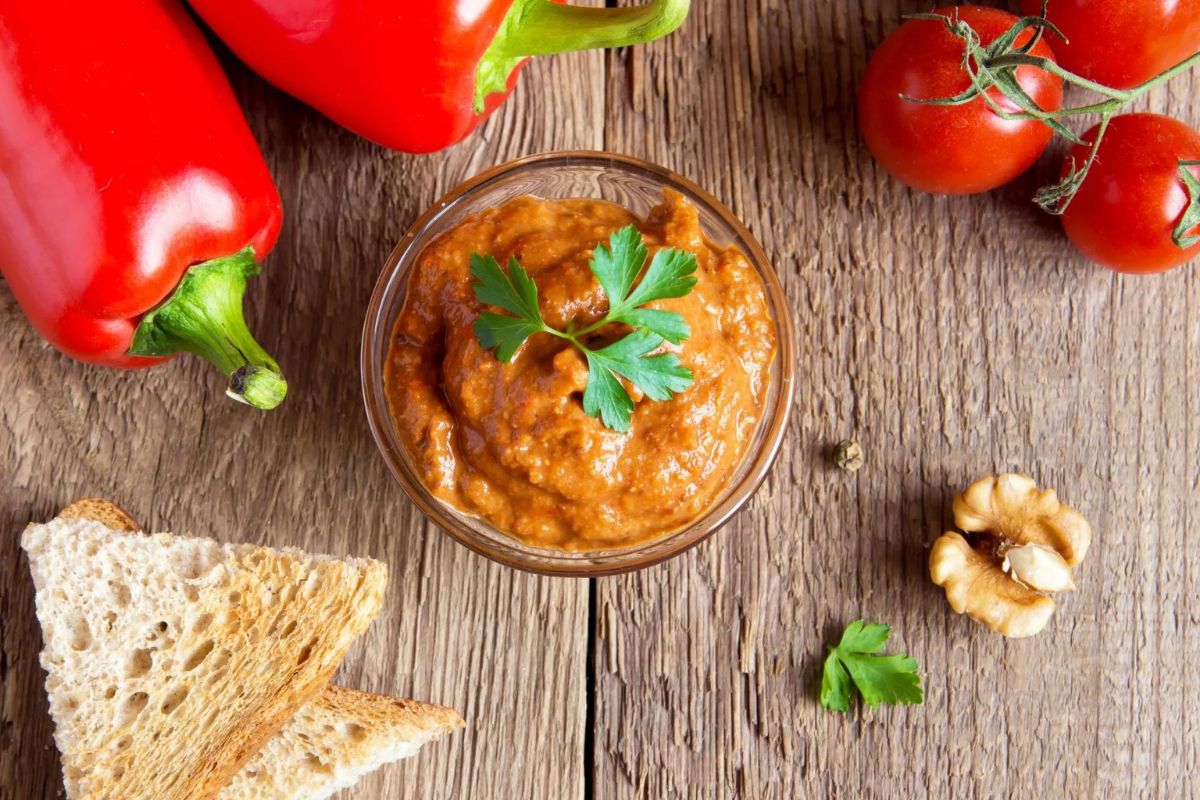 Additional time is needed if you are roasting the peppers at home
4
roasted red peppers, drained and rinsed
See Prep section below if you are roasting peppers at home instead of using store bought.
1
lemon, juiced (~2 tbs juice)
1
tsp
crushed red pepper flakes optional for spice
Salt and pepper to season
Prep:
1
Roasted peppers can be purchased in a jar or made at home. If opting to make: Preheat oven to 350F. Wash bell peppers and pat dry. Roast on pan sheet for approximately 35-40min, until blistered. Let cool. Meanwhile chop garlic. Once peppers are cool, you may peel skin, drain and rinse roasted red peppers. Additionally, remember to leave a few walnuts aside for garnish
Make
2
Add all ingredients to a food processor and process until creamy.
3
Garnish with set-aside walnuts
4
Season with a sprinkle of salt
5
Serve with fresh vegetables, if you are feeling adventurous, make sure to include endives.
Notes:
7
This dip is wonderful with fresh vegetables and can also be used as a topping for any protein of choice: grilled fish, roasted chicken, grilled tofu.