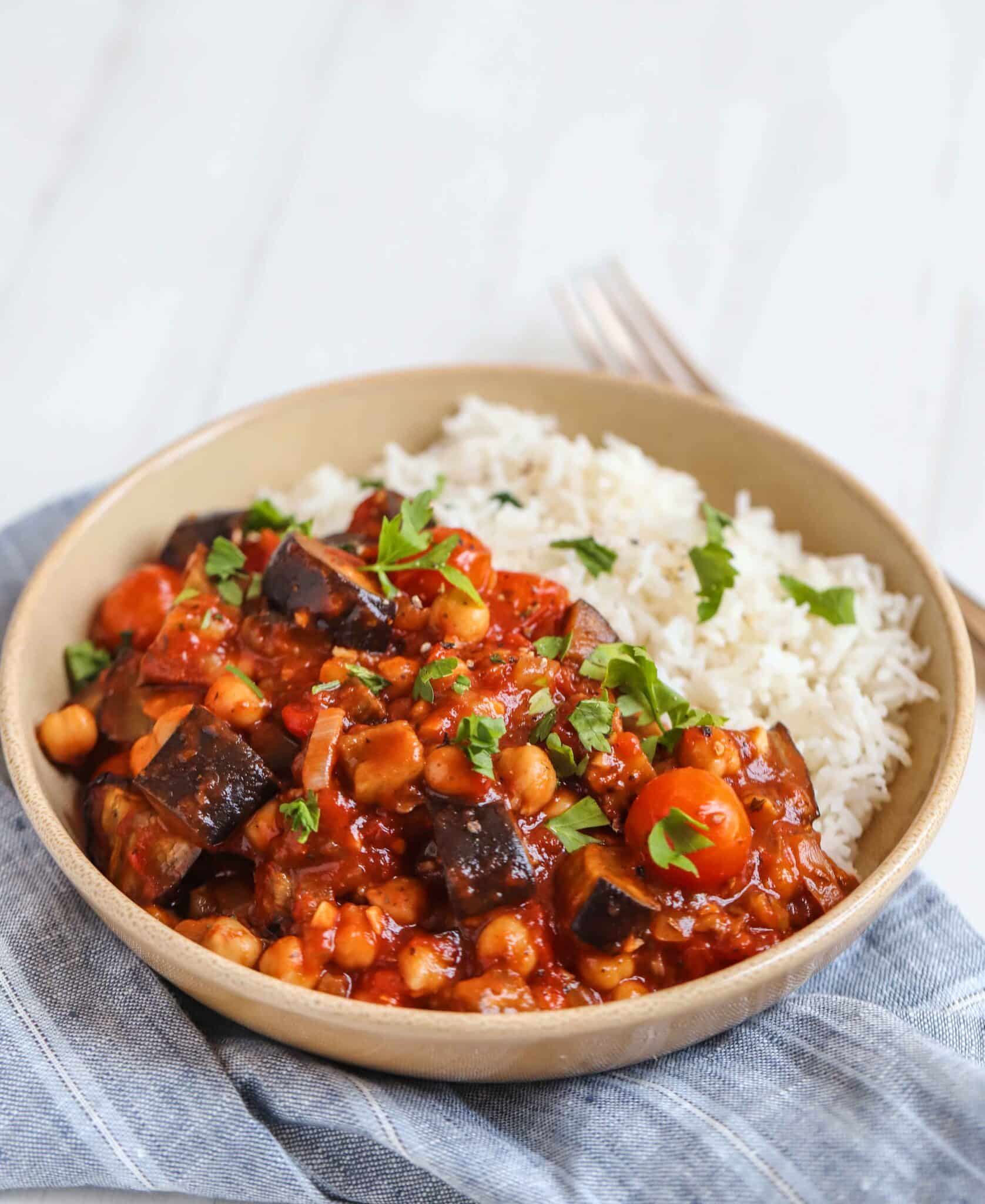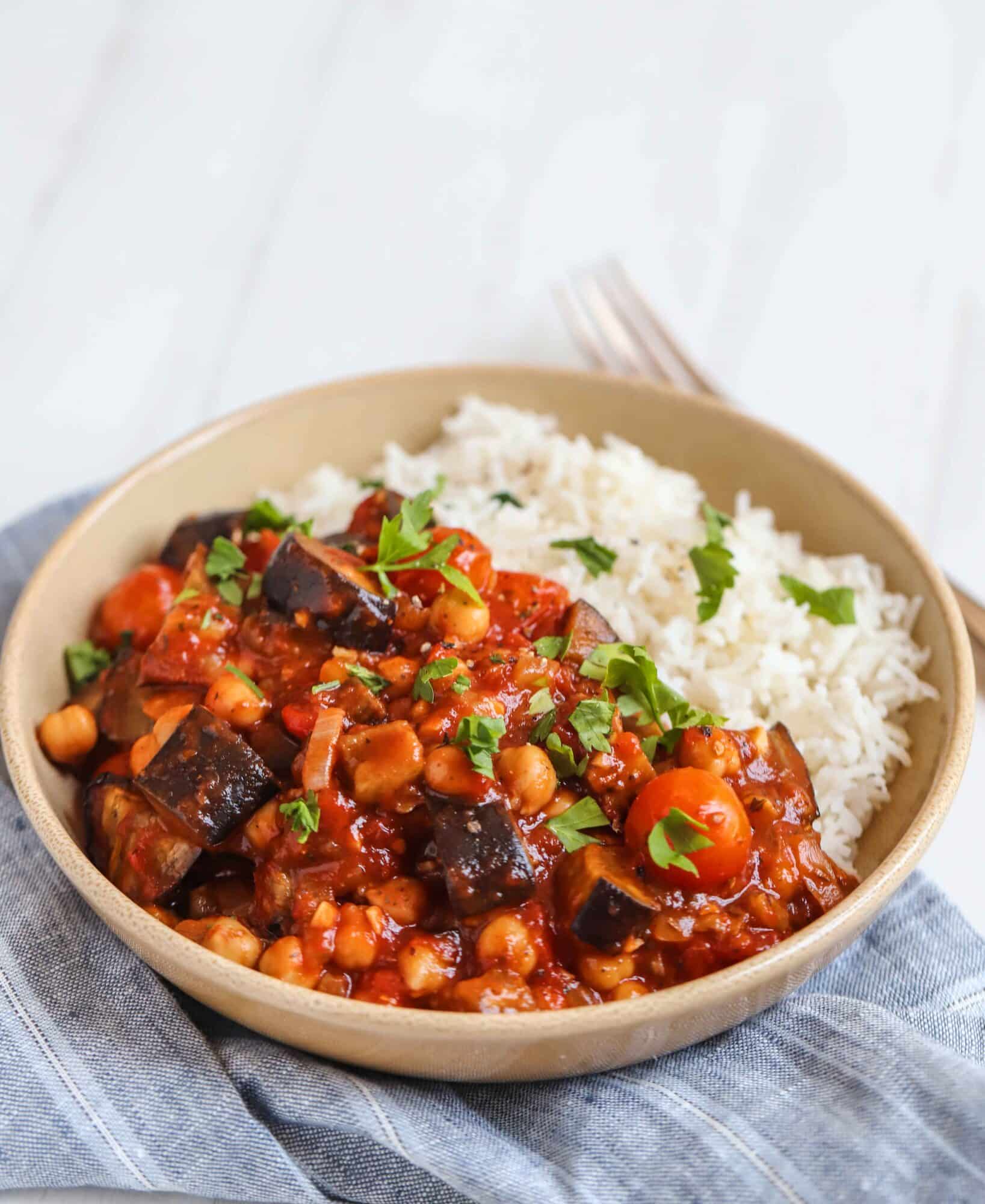 2
tbsp
Extra Virgin Olive Oil
2
Medium Eggplants
cut into bite-size pieces
2
cups
(330g) Cherry Tomatos
14
oz
(400g) can chopped tomatoes
14
oz
(400g) can chickpeas
Drained
1
tbsp
Apple Cider VInegar
1
Pre-heat the oven to 400°F (200°C). Place the cut eggplant into a baking dish and drizzle with 1 tbsp. olive oil and season with salt. Cook in the oven for 40 minutes until soft.
2
In the meantime, heat the remaining 1 tbsp. oil in a large skillet over medium heat.
3
Add the onion and garlic, season with salt and pepper, and cook for 5-6 minutes until soft—then add in the mixed herbs, tomato puree, and cook for another 2 minutes.
4
Next, add in the chopped tomatoes, vinegar, chickpeas, and cherry tomatoes. Bring to boil, then reduce heat and continue simmering until the eggplant is ready.
5
Once soft, add eggplants into the tomato sauce and mix well. Serve with rice and chopped parsley.