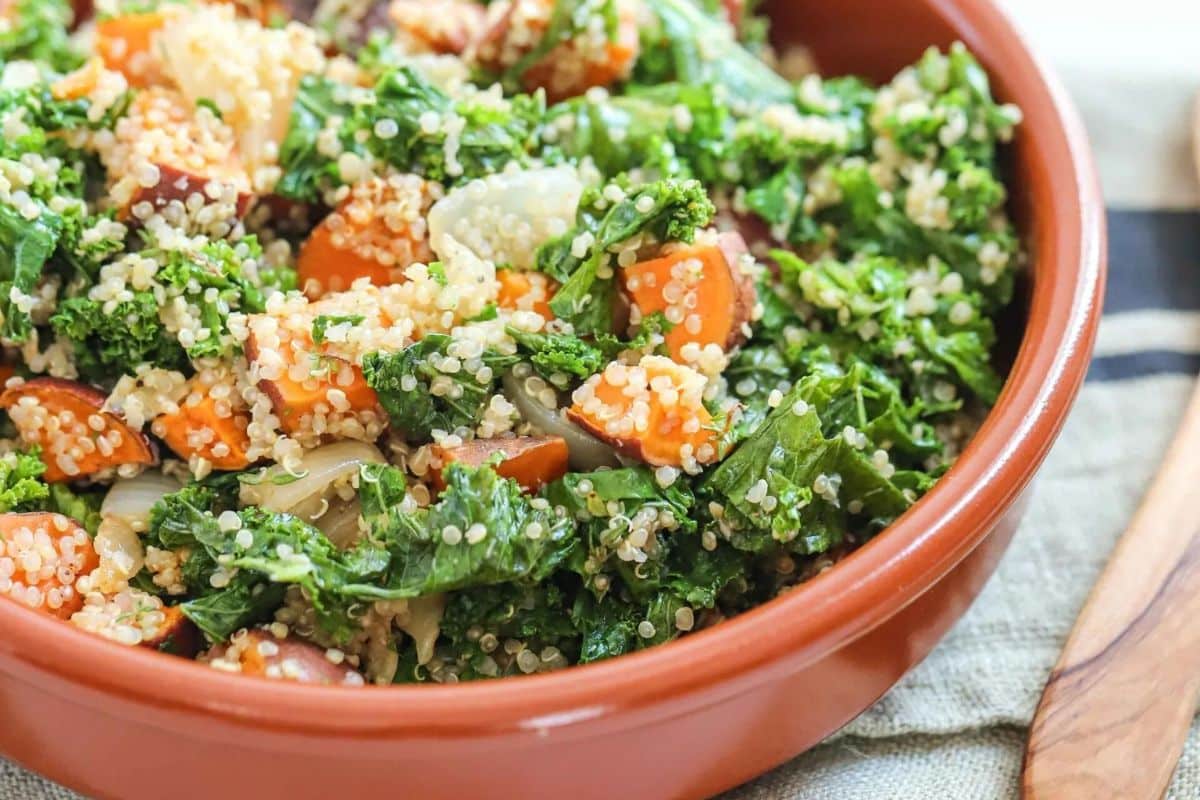 2
medium sweet potatoes, chopped into cubes
½
cup
(85g) quinoa, uncooked
1
red onion, cut into wedges
1
bunch curly kale, de-stemmed and torn into pieces
1
Preheat oven to 400°F (200°C).
2
Place sweet potatoes in baking dish and drizzle with 1 tbsp. oil. Season to taste with salt and pepper. Bake in the oven for 25-30 minutes until tender. Then set aside to cool.
3
In the meantime, cook quinoa according to instructions on the packaging. Once cooked, set aside to cool.
4
Meanwhile, heat the remaining 1 tbsp. of oil in a large skillet over medium heat. Cook the onion and garlic, for about 10 minutes, until golden brown.
5
Stir in the kale and continue cooking until wilted. Transfer the kale mixture to a large bowl and set aside to cool.
6
Once all the ingredients have cooled, add in the sweet potatoes and quinoa to the large bowl. Drizzle with balsamic vinegar and season to taste with salt and ground pepper. Stir to combine and serve.