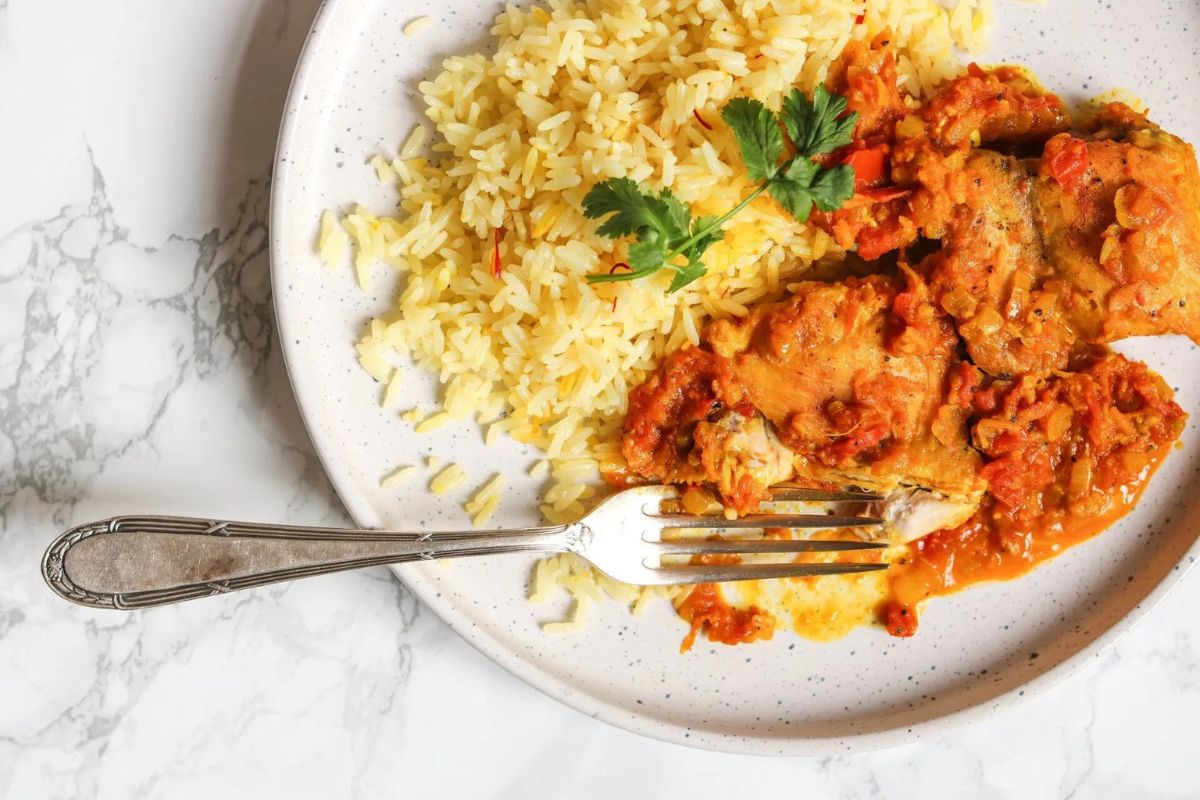 For the chicken
4
skinless chicken thighs
For the rice
¼
cup
(60ml) boiling water
1
pinch saffron threads (roughly ⅛ tsp.)
1
Season the thighs with salt and pepper.
2
Heat the oil in the pan. Fry the thighs on both sides until golden brown. Remove from the pan and set aside.
3
In the same pan sauté the diced onion, garlic and ginger for 3-4 minutes, often stirring — season with pepper and turmeric. Then add chopped tomatoes, and ¼ cup of water, season with salt and bring to a boil.
4
Place the chicken thighs in the simmering sauce, then cover with the lid and cook for about 30-45 minutes or until the meat is tender.
5
In the meantime, cook the rice. Combine saffron threads and boiling water and allow to 'brew' for at least 5 minutes.
6
In a medium pot, combine saffron and the water with the rice and all other ingredients.
7
Cover and bring to a boil, then reduce heat and simmer for 15 minutes. Remove from heat, let it sit and covered for another 10 minutes before serving.