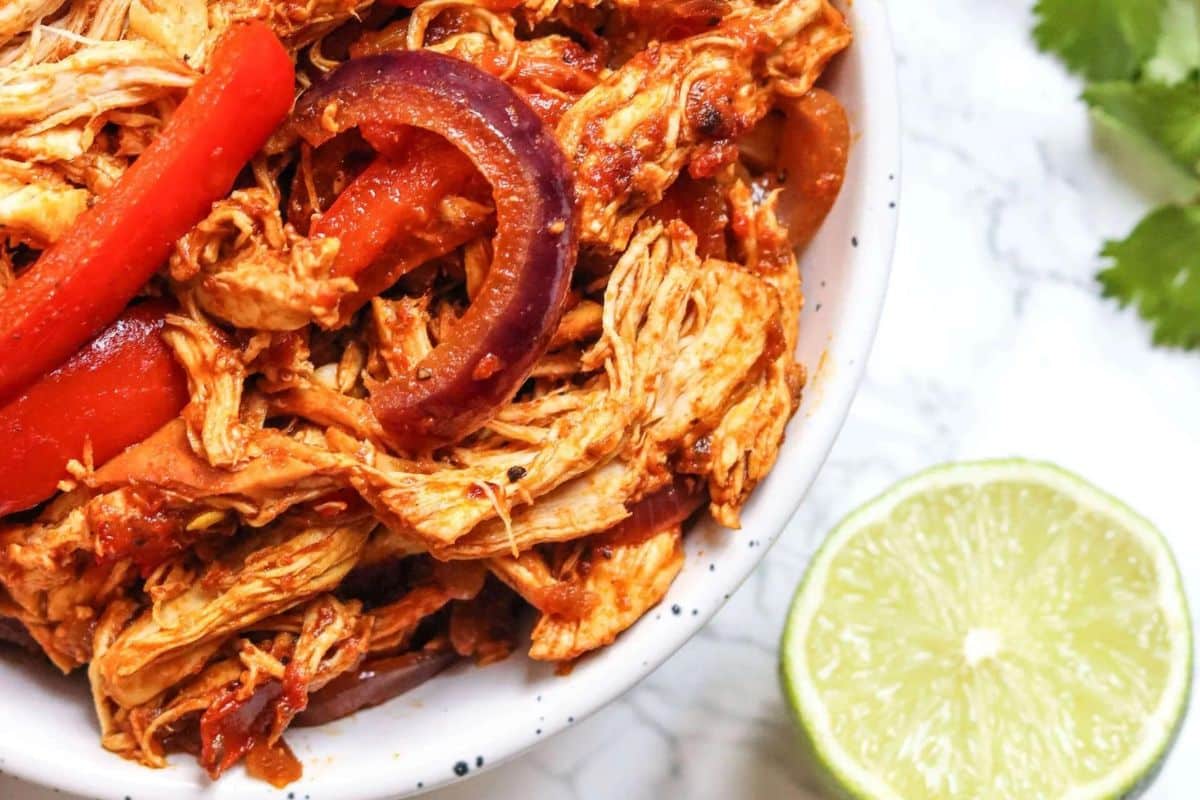 1
lb
(450g) chicken breasts
1
Place half of the sliced peppers and onion in the slow cooker. Layer the chicken and coat with olive oil, lime juice, all the seasonings and chopped tomatoes. [honey is optional. Can swap for maple syrup].
2
Lastly, add the remaining peppers and onions and cook for 4 hours on high.
3
Remove the chicken and shred it with a fork, then return it in in the slow-cooker. Mix well and cook for another 10 mins. on low.
4
Suggested serving (not included in nutrition info): tortillas, cream, guacamole, coriander