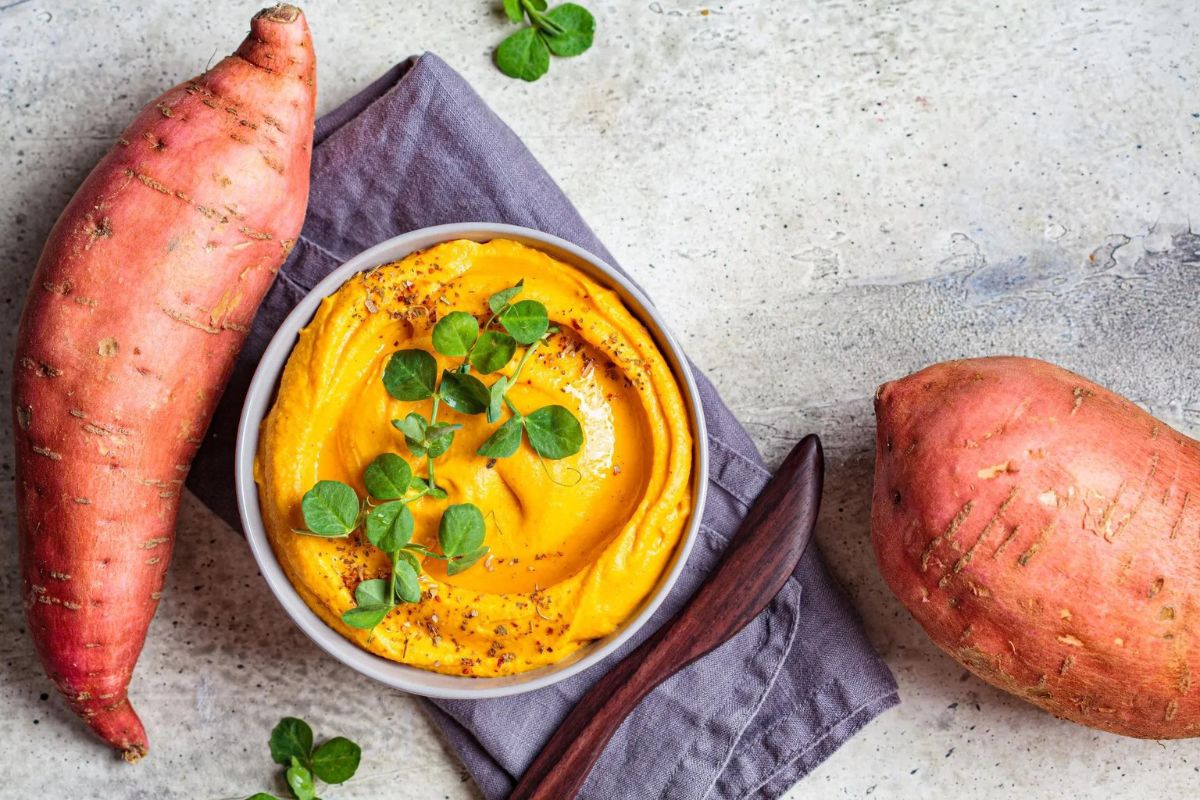 1
medium sweet potato, cooked and peeled
3
tbsp
tahini [or 1 ½ tbsp nut butter and 1 ½ olive oil]
2
tbsp
freshly squeezed lemon juice
chopped parsley, paprika, and olive oil, for garnish
1
Sweet potato: several options to cook:
- Microwave: cut in half and cook for 4min.
- Bake: Pierce multiple times with a fork. Cook at 400F (200C) for ~ 40-50min or until soft.
- Roast: Peel & cut in cubes. Drizzle with oil of choice and roast in oven at 400F (200C) for 30min or until soft.
- Air fryer: Cut in wedges, drizzle with oil of choice and cook at 400F (200C) for 12min.
2
Add all ingredients to a food processor.
3
Blend until smooth. That's it.
4
Other considerations:
Fat swaps: not a fan of tahini? No problem, you can use equal amounts of sunflower butter, cashew or almond butter. Another option is half peanut butter half olive oil, so 1 ½ tablespoons of each to replace the 3 of tahini.
Love chickpeas? Use 1 cup canned chickpeas, 1 cup sweet potato. Remember to store the aquafaba, which is the liquid in the can of chickpeas and use that for a smoother texture while blending in the food processor.
Garnish with your favorite herb: such as cilantro or parsley.
Top it off with a teaspoon of sesame seeds. Use chia seeds for extra protein.
Serve with veggies, fruit (yummy with apple wedges), or any type of whole grain bread and crackers.
Leftovers? Use as a sandwich spread, add sliced avocado & tomato or your favorite cheese.