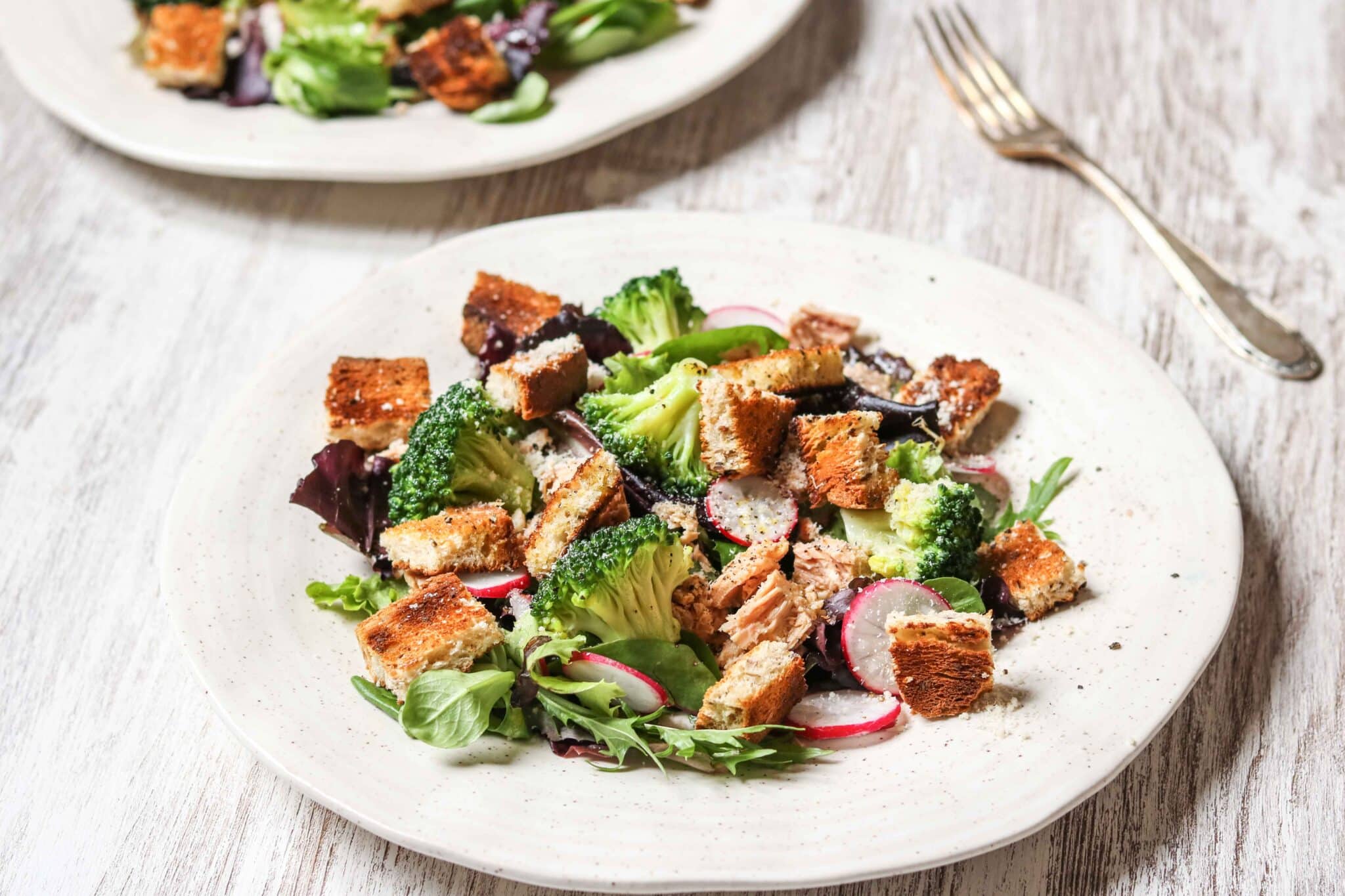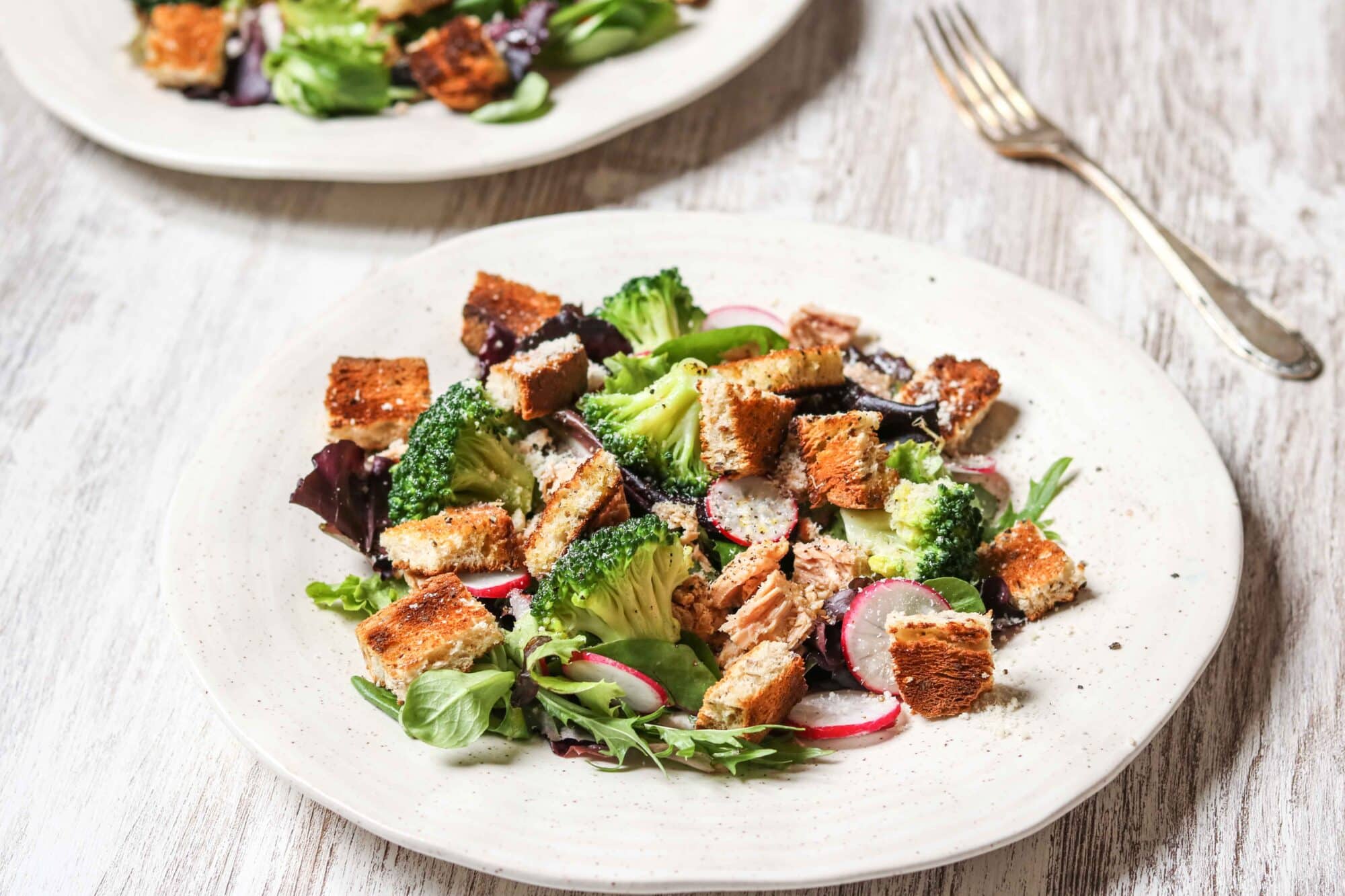 For the Salad:
2
big handfuls salad leaves
½
cup
(120g) tuna in water, drained
1
slice whole wheat bread
For the Dressing:
1
Divide the salad leaves between two plates. Add the sliced radish and pieces of tuna.
2
Toast the bread and cut into cubes, then add to the salad.
3
Place the broccoli in a pot of boiling water and cook for approx. 5 minutes, then strain and add to the salad.
4
In a bowl, mix all the dressing ingredients and drizzle over the salad. Sprinkle with parmesan cheese and serve.